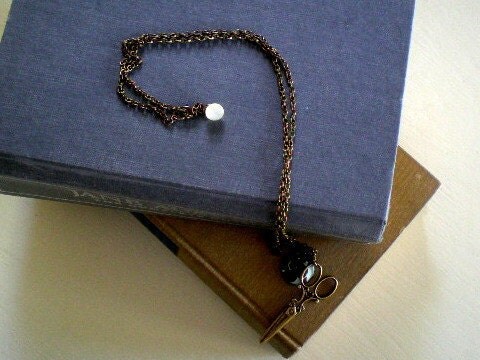 This week's Feature is by a very good Friend of mine: Missy! Missy inspired me to explore different ways of creating Jewelry - Clay, pendants, etc.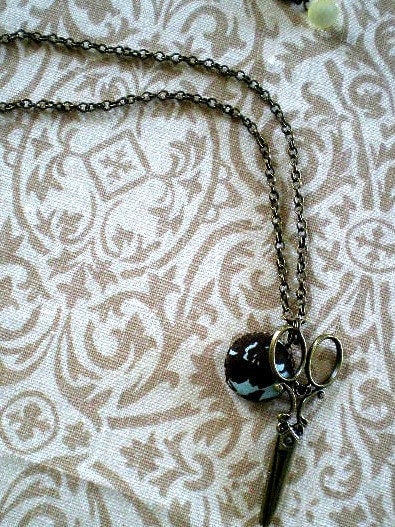 She Creates beautiful One of a kind pieces. She is such an inspiration. The featured piece here is called the "Nanna Necklace". Here is her story about her inspiration for it:
I designed this necklace having the image of my Nanna, who was an amazing seamstress, always wearing her scissors around her neck on a long piece of cut fabric. And so in honor of her, this necklace features a scissors charm (59 mm long), a beautiful handmade rose fabric button set in an antique bronze lace bezel and a vintage pearl button attached to the chain where the lobster claw clasp attaches.
See more of Missy's work at
Victorian Swag
on Etsy!